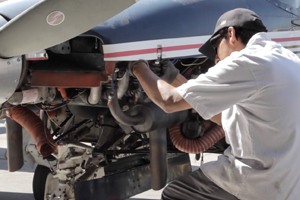 Santa Monica Aviation is an AUTHORIZED CESSNA SERVICE CENTER and provides regular inspection and maintenance requirements for Piper, Beech, and Mooney aircraft. Our maintenance staff has over 25+ years of experience to ensure your aircraft is properly and efficiently maintained. Maintenance is conducted in our giant hangar located directly off the tarmac of Santa Monica Airport.
We provide air-pick up service for customers who drop their aircraft off with us for service. We have a well-appointed pilot's lounge and conference room with Wi-fi so that you can work while you wait or enjoy a short walk to the Santa Monica Airport Museum or have dinner at one of our famed airport restaurants, Typhoon , The Spitfire Grille and Zabie's.
Call us today at 310-398-9392 to schedule your service appointment. It's easy.
Maintenance Profiles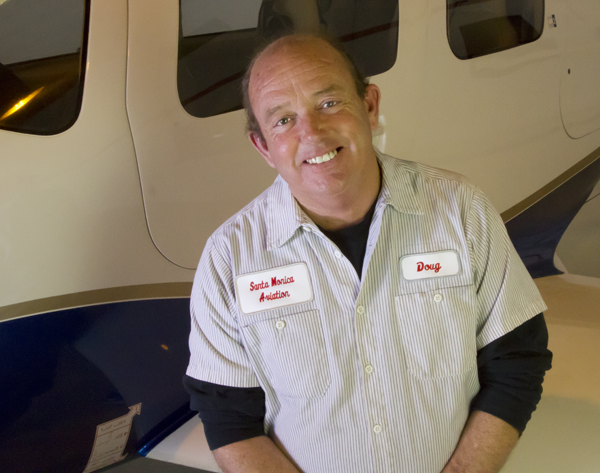 Douglas Lawson
FAA Licensed Mechanic - Aircraft Inspector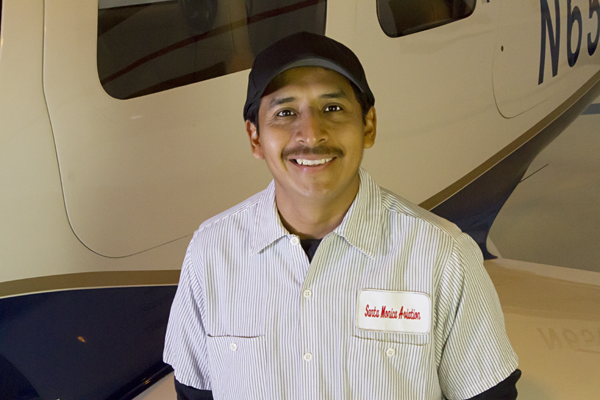 Alberto Garcia
FAA Licensed Mechanic